VISIONARY: Dekascope ($125)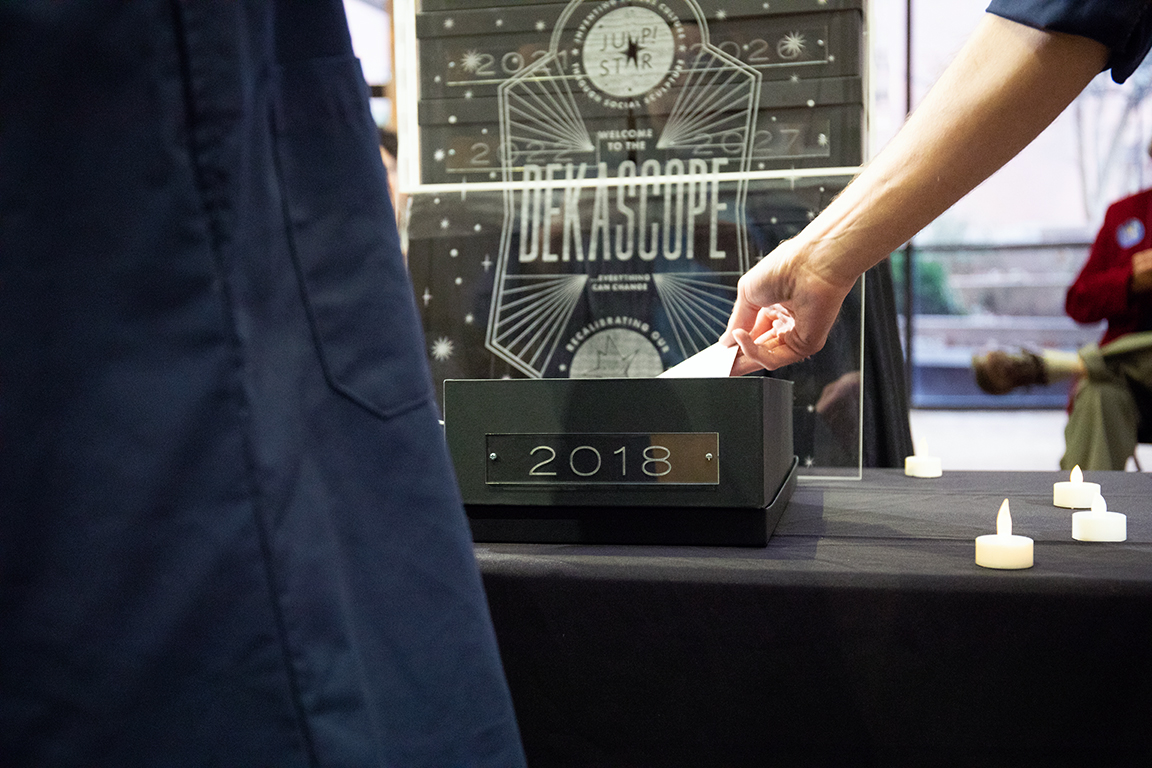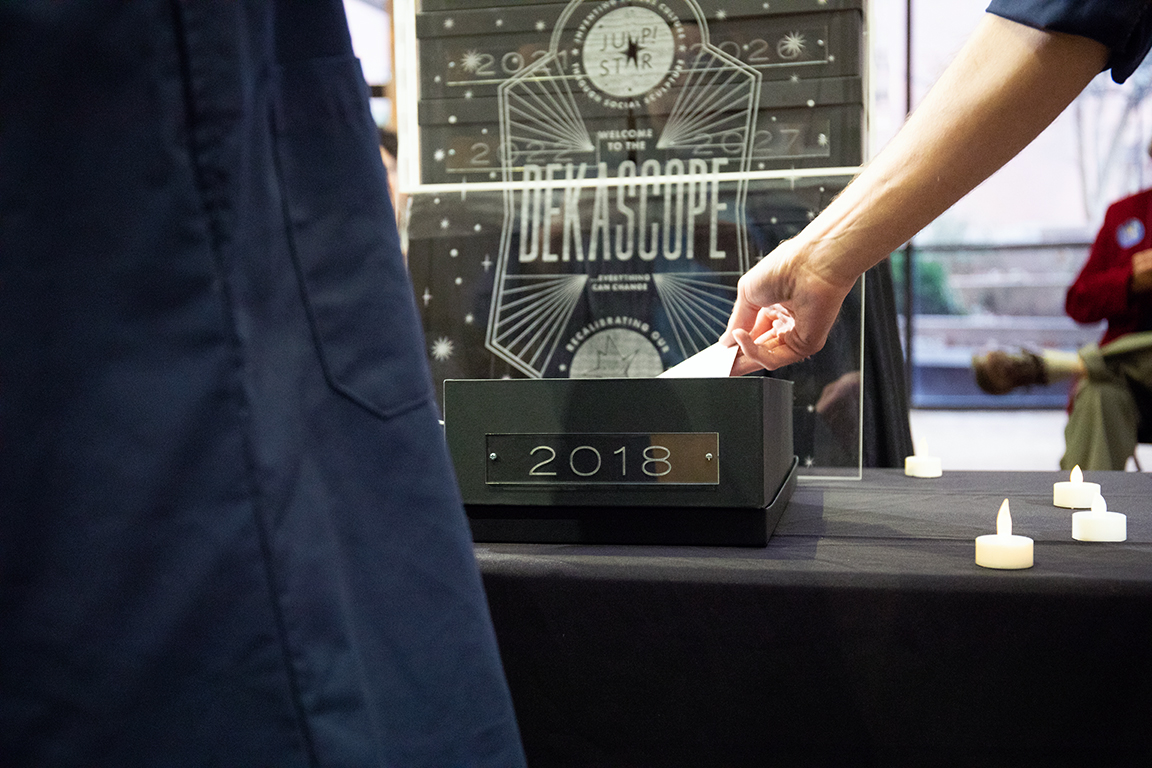 VISIONARY: Dekascope ($125)
At its core, Jump!Star is about recalibrating our relationship with time and challenging ourselves to make decisions with a longer time frame in mind. In a baby step towards thinking in deeper time, we've designed the Dekascope, which asks you to look a decade into the future by engaging with a series of "ten year questions" about your hopes and goals for yourself and the world.
A Visionary is capable of imagining the future. If you subscribe to this membership level, we'll help you out with that by mailing you four 2019 Dekascopes this fall. Once you and three friends or family members have completed the Dekascopes and returned them to us, we'll encapsulate them in the Jump!Star vault on the anniversary of Annie Jump Cannon's birth, December 11, 2019. In ten years, on December 11, 2029, we'll crack open the vault and return your Dekascopes.
In addition to four Dekascopes for you and your friends, Visionary members get all the items in levels 1-3: field guide, membership card, logo stickers, Constellate 2 magnet with link to Jee Young Sim's sound signatures for each eventual Pole Star, plus email updates and a discount in the online store (coming this fall).