RIDER: Aspiration Print ($250)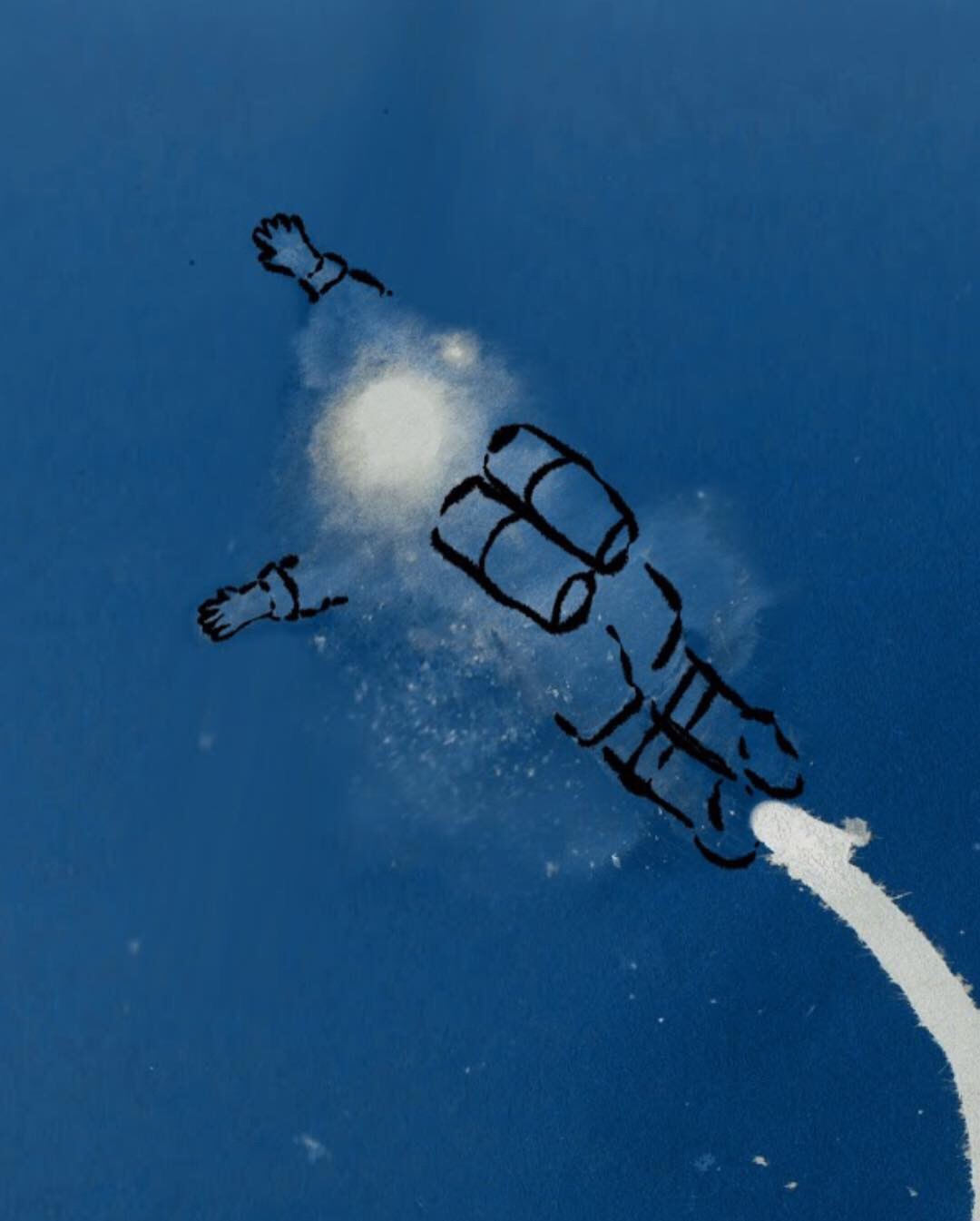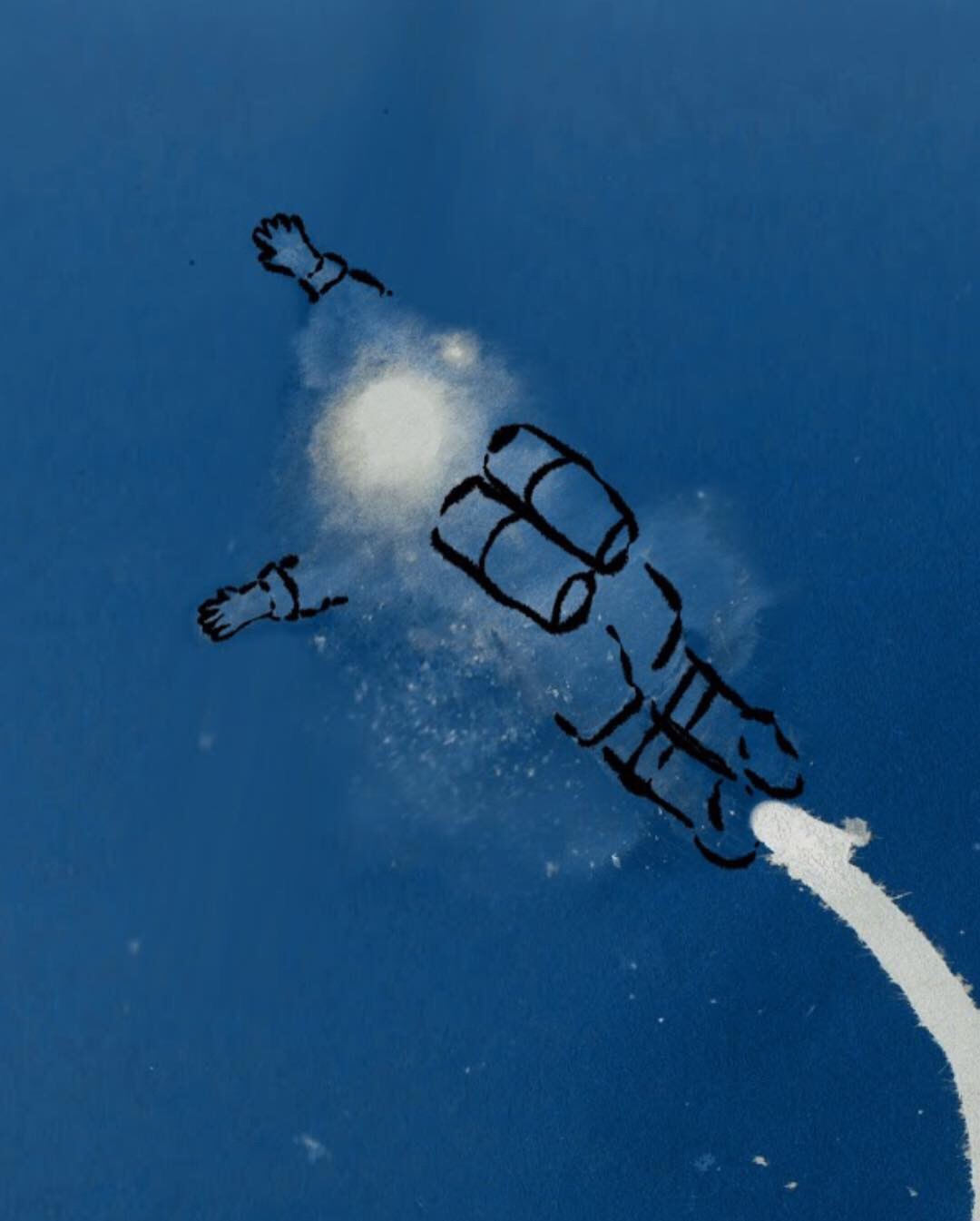 RIDER: Aspiration Print ($250)
I made this ink drawing on the same mountain where Jump!Star was conceived. I couldn't figure out how to resolve the image until I added the black line work. Now I'm really excited about it and am making it available as a print: Aspiration (after Annie Jump Cannon).
The Rider level is named in honor of the first female astronaut, Sally Ride. Members at this level get a copy of this digital print of a space traveler on archival paper with hand-painted black ink work, so each one is unique. The printed blue ink has a really beautiful surface quality—it's almost metallic, somehow. Printed with master printer Kate Kosek at Laumont Studios in NYC. Dimensions are 10 3/4" by 13 1/2".
Beyond this limited edition print, Rider members receive all the treasures from levels 1 + 2 + 3: Four Dekascopes, Field Guide, Madeline Baker's beautifully designed membership card, stickers of Joy Drury Cox' timeless logo, Constellate #2 magnet with a link to Jee Young Sim's sound signatures for each eventual Pole Star, plus email updates and a discount in the online store (coming this fall).